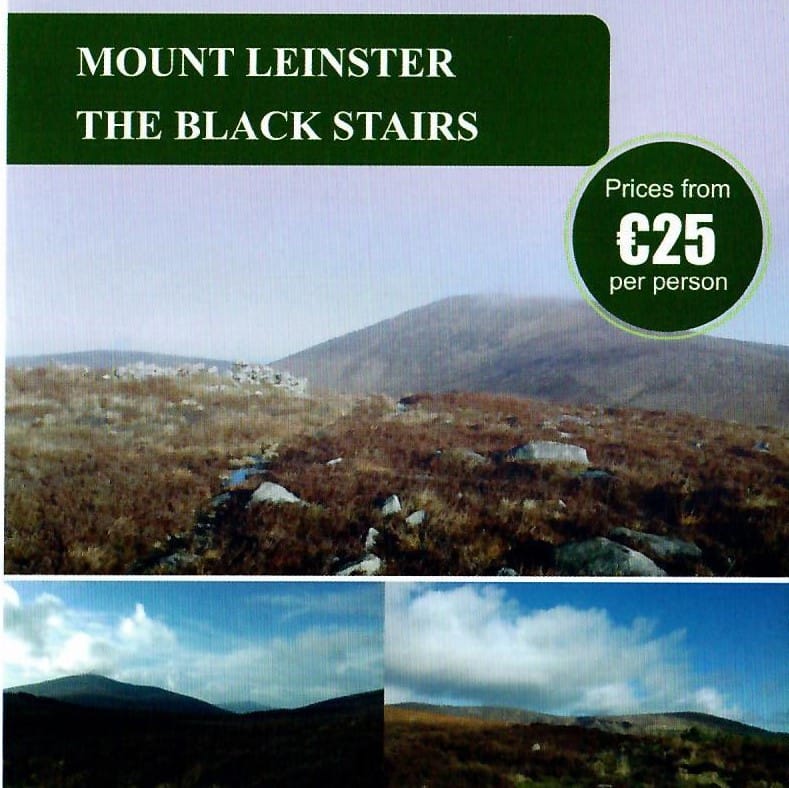 GUIDED Hike to MOUNT-LEINSTER from Ballycrystal.
29th February 2020 @ 9:00 am

-

1st March 2020 @ 2:30 pm
This hike starts from Ballycrystal up to Black rock Mountain to Mount-Leinster down to Clorage beg and back to Ballycrystal.
Grade = Moderate to hard with off trails areas.
Duration = 5 hours
For more information see our Destinations page of the Website
Price € 25
4 people minimum for the event to take place (or call at 087 9691193 for more information)
Maximum = 10 people for bigger groups please contact us.
Share This Event With Your Friends!