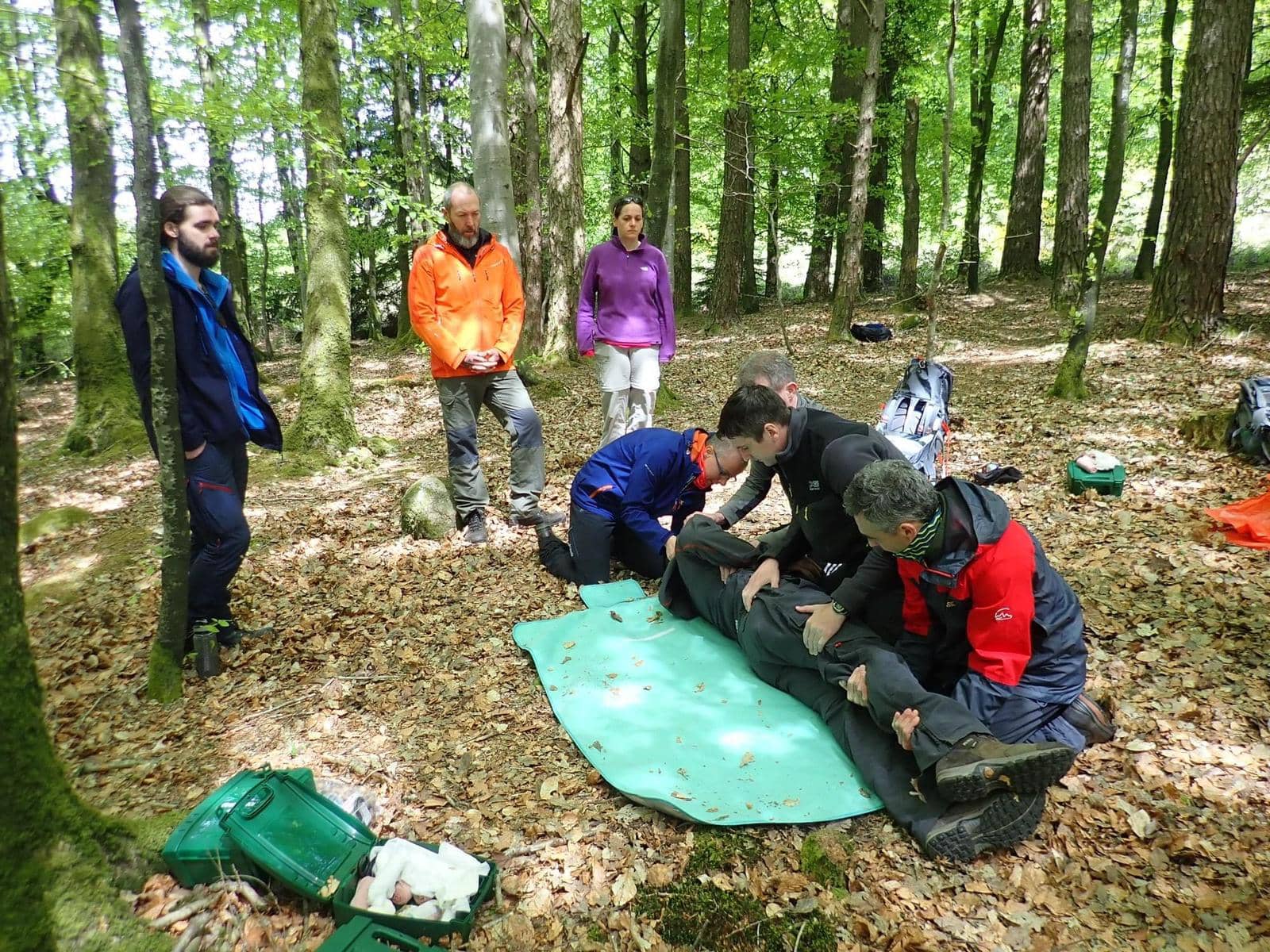 REC 3 ( Rescue and Emergency) First Aid Course
1st October 2022 @ 9:00 am

-

2nd October 2022 @ 5:00 pm

|

€170,00
When an emergency occurs in the wilderness help can be 4-6 hours away which can turn a minor medical or trauma into a life-threatening situation. We aim to equip you with skills and confidence to stabilise the situation until help arrives, you will learn skills on this course not taught on basic first aid courses.
Rescue Emergency Care level 3 has an internationally recognised curriculum. The course fullfils the requirements of all major sporting governing bodies including Mountaineering Ireland and Canoe Ireland. It is run by outdoor medical experts with experience in both the medical field and in outdoor pursuits.
About REC 3 (Rescue & Emergency) First Aid course
Main topics covered include;
Principles of First Aid
Recognition of Vital Signs
The REC Approach (Dr A.B.C.D.E.)
Treatment for Unconsciousness
Accident Procedure (including hygiene and personal safety)
Airway Problems
Control of Bleeding
Resuscitation CPR & AED
Treatment of Fractures and Soft Tissue Injuries
Treatment of Burns
Injury Identification in Conscious and Un-Conscious Casualties
Treatment of Shock
Other Injuries including Common Medical Emergencies
Multiple Casualties and Prioritisation (Triage)
Casualty Management
First Aid Kits
To ensure all participants get the appropriate individual attention from the trainer we restrict numbers to a maximum of 10 persons. We also believe in delivering a large portion of the course outdoors to make the scenarios as realistic as possible.
This course is delivered on behalf of MountainAdventures74 by Niamh Gaffney; Wilderness EMT (WEMSI EMT) PHECC EMT (pre hospital emergency care council of Ireland) FIRST AID RESPONDER AND CARDIAC RESPONDER INSTRUCTOR
Emergency first aid are registered providers of Rescue Emergency Care level1/2/3
This course is accepted by all the outdoor sporting bodies such as mountaineering Ireland, canoe Ireland and mountain biking.
Rec first aid course is the course you need if you work or play in the outdoors.
During most first aid incidents your patient will be indoors in a urban environment and usually has a short ambulance wait time.  An incident which occurs on the side of a mountain in adverse weather conditions may have a wait time of hours before mountain rescue gets to you.  We teach you how to keep your patient warm and care for him/her in the long term in adverse weather conditions.
Share This Event With Your Friends!