Mountain Skills 1 and 2
Ever wanted to learn the skills you need to become a competent navigator in the mountains of Ireland and beyond by day, by night or bad weather?
Hiking along the Irish mountains can be a thrilling and rewarding experience, offering breathtaking views and a chance to stretch out your legs. However, poor visibility can turn this enjoyable activity into a dangerous one. Poor visibility can arise due to various weather conditions such as fog, heavy rain, snowstorms, or low-lying clouds.
The risks associated with poor visibility include an increased likelihood of getting lost, accidents, and falls due to obscured hazards on the trail. Additionally, hikers may face exposure to changing weather conditions without adequate preparation, leading to potential health issues. Poor visibility and weather conditions can also hinder rescue operations and limit communication options in case of emergencies.
Find out more here

REC3 First Aid Training
Rescue Emergency Care level 3 or REC3 is ideal for people working or doing any leisure activities in the outdoors included sea activities or in the Irish mountains. REC3 First Aid Training is vital in an emergency and could save someone's life.
Part of the course is indoor which covers most of the theory and an outdoor session which uses a balance of learning and practical intermixed with scenarios of real situations.
With Mountain Adventures 74 we provide Mountain Skills courses which will teach you the necessary skills to avoid trouble while hiking.
Find out more here 
Hikes
We provide group hikes, guided hiking tours and school hikes.  Our hikes can be one day, weekend or over few days. Hiking safety tips Our hikes are graded as: easy, moderate, or challenging. Our hikes are not only enjoyable, but educational too!
We provide a full range of guided hikes across the island to Kerry, Connemara, Donegal, the Mourne mountains, the Wicklow mountains, and many other locations.
Find out more here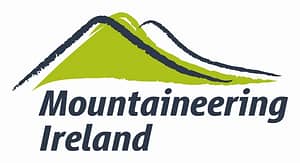 Our team of experts offer mouth watering special offers. From adventurous waterfall treks to the multiday trips, our collection of mountain destinations are irresistible.
admin
2019-09-20T12:44:59+01:00
COMERAGH. The Comeragh Mountains are located in the South-East of Ireland in County Waterford and are a glaciated mountain range. The 12 mountains which form the Comeragh are very popular with climbers and hikers. The [...]
Sign up to our Newsletter
Latest News
Alex and I , went for an early night hike [...]
Walking is one of the best ways to experience Ireland's [...]
This morning I got up at 3 (Sunday morning !) [...]